Townhouse Builders and Developments
As experienced townhouse builders, D3 Built specialises in crafting exceptional townhouse developments with tailored solutions to meet a diverse range of needs. With a commitment to enhancing equity and investment potential for your land, we craft townhouses for a wide range of needs and budgets.
Whether you envision living in one unit and renting out the other for additional income or have different goals in mind, we have the experience and skills to bring your townhouse development vision to life. Choose D3 Built for quality, versatility, and exceptional craftsmanship in townhouse construction.


Modern Townhouse Design & Construction
Our expertise spans a wide range of building services, including crafting new townhouse homes that seamlessly blend functionality with style. Whether you're considering dual occupancy projects or multi-unit developments, our team possesses the knowledge and experience to bring your vision to life.
We take pride in our specialisation in luxury townhouse construction, particularly in Melbourne's vibrant Inner West, where our portfolio stands as a testament to our commitment to excellence. Additionally, we offer custom townhouse builds, allowing you to create your dream home tailored to your budget and preferences.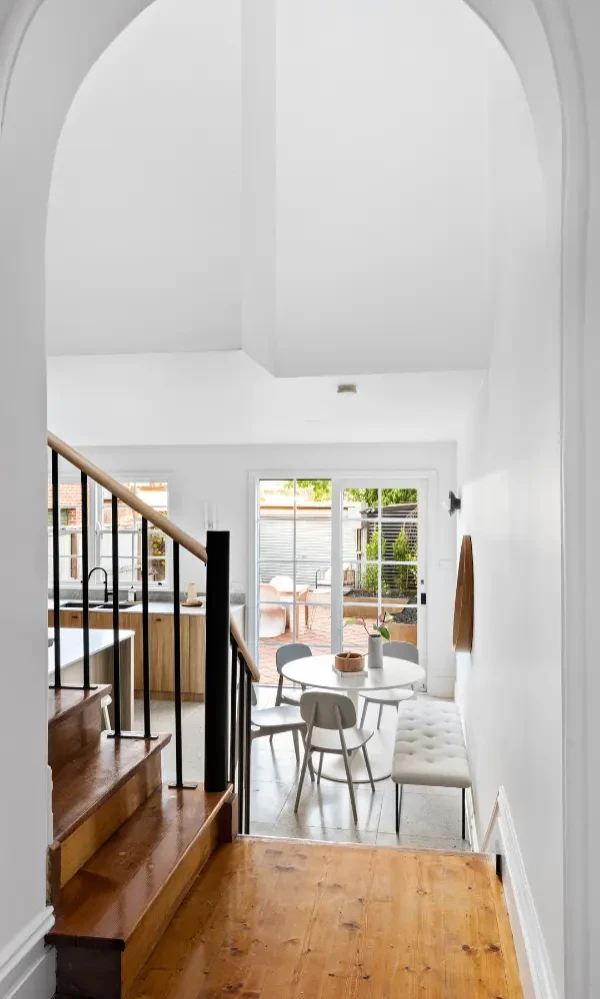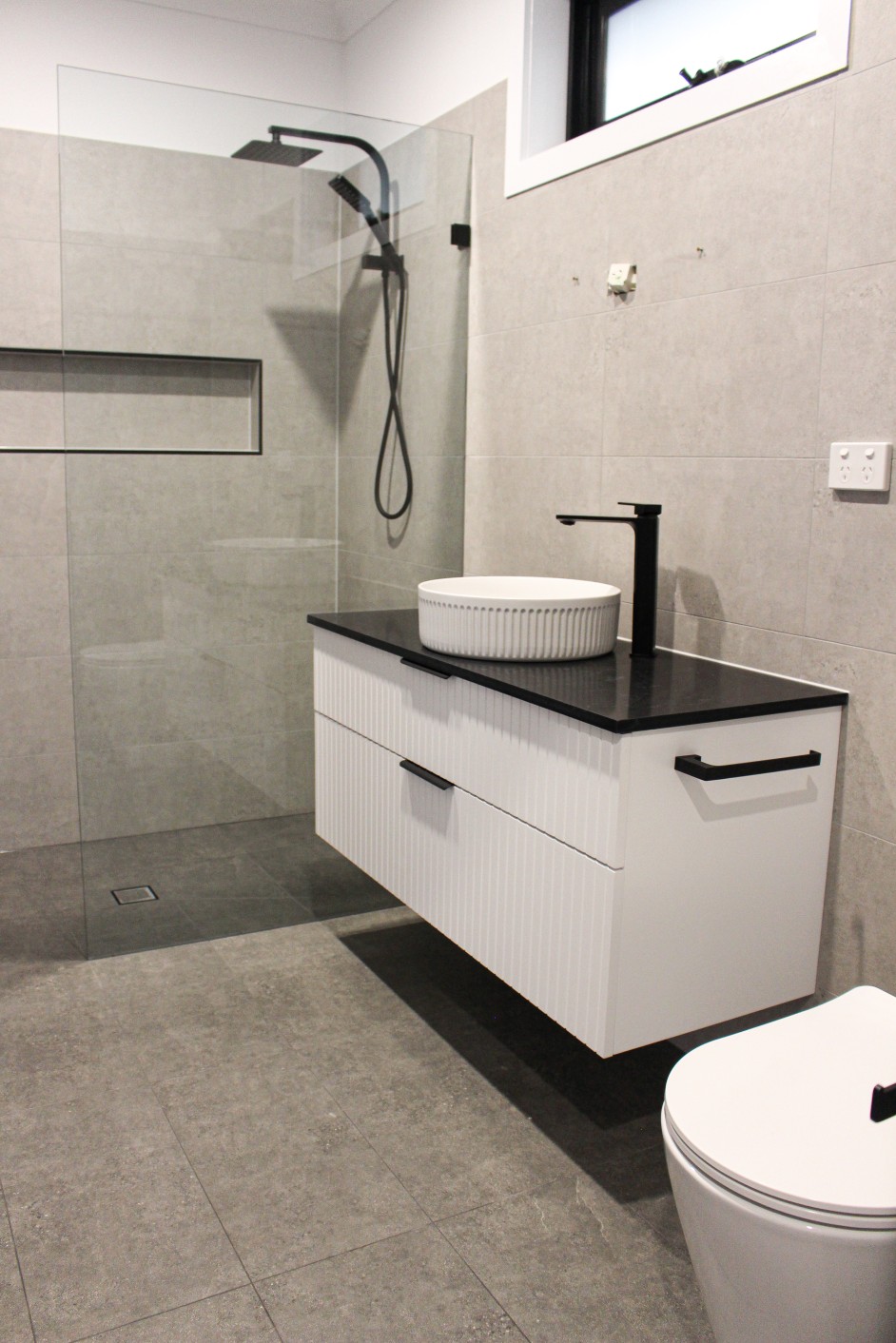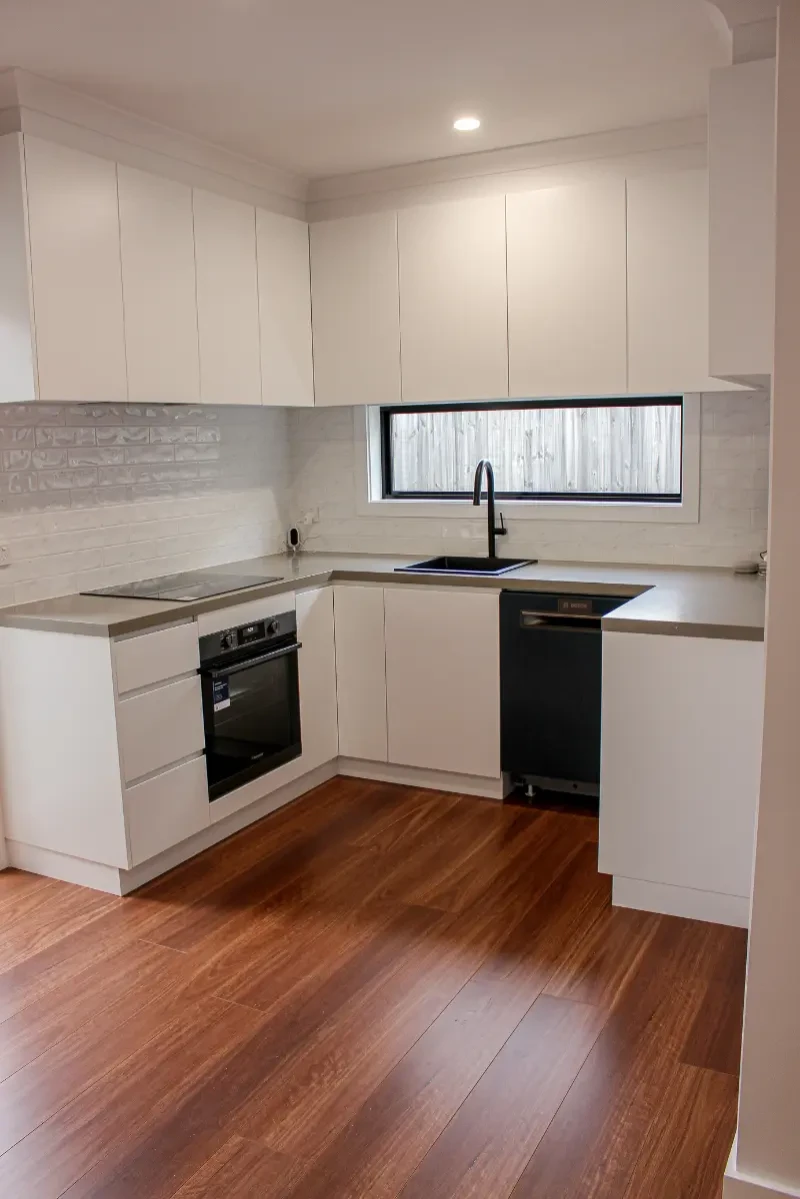 The Benefits of Building a Townhouse
We understand the appeal of townhouses in Melbourne and are here to help you make the most of this growing trend. Choosing to build a townhouse offers a multitude of benefits that cater to the evolving needs of today's urban dwellers.

Affordable Space: They offer an affordable solution for more floor space in high-density urban areas.
Investment Potential: Townhouses are attractive investments due to lower financial risk, making them a favoured choice for banks.
High Demand: They are in high demand among young families and retirees, making them a sought-after property type.
Cost-Effective: Building townhouses can be cost-effective due to shared infrastructure, efficient land use, reduced maintenance costs, and other factors that lower construction and ongoing expenses
Low Maintenance: Limited space translates to lower maintenance costs, allowing you to enjoy urban living without the hassle.
Access to Amenities: Enjoy access to amenities like parking, common garden areas, and enhanced security at a lower cost.
Strategic Location: Townhouses are ideally situated in metropolitan areas, offering proximity to schools, business districts, and public transportation.
Townhouse Developments
Our comprehensive duplex / townhouse development services are designed to seamlessly take your project through the entirety of the design and build process. With a keen eye for design and a wealth of experience, we offer expert design consultation services, guiding you through site discovery, concept plans, town planning submissions, and final working drawings. If you're looking to subdivide your land we provide knockdown rebuild services to help you make the most of your land.
What sets us apart is our deep understanding of local compliance requirements in West Melbourne, which allows us to navigate regulatory hurdles efficiently, saving you time and resources. We pride ourselves on providing turn-key solutions, ensuring every aspect of your project, including subdivision requirements, is handled precisely, resulting in a hassle-free move-in experience.
Build a Townhouse with D3 Built
Incorporating the expertise of our seasoned team, D3 Built is your trusted partner on the path to creating architecturally designed homes that seamlessly balance aesthetics and functionality. Our commitment to efficient space utilisation is reflected in our innovative designs, ensuring that your project is not only visually stunning but also highly practical. If you're ready to embark on your townhouse-building journey, look no further.

Contact us today at 03 9068 7582 or via email at hello@d3built.com.au, and let us turn your dream into a reality. Your satisfaction, timeline, and budgetary concerns are our top priorities.