Modern House Design in Melbourne
What are the defining aspects of a modern house? Here at D3 Built, we believe modern home design is about blending personal style with sustainability, functionality and longevity. Our comprehensive range of Melbourne-based house building services can help you create a contemporary home built to last.

Personalising Your Contemporary Home
Our team understands that typical modern home design isn't for everyone. Instead, we aim to build a custom home tailored to you with modern practices in mind, even if your aesthetic tends to be more traditional. Every homeowner is unique, and your modern home should reflect your individuality. Our collaborative approach encourages your input throughout the design and build process, ensuring that your preferences and personal style shine through in every detail.
We will help you navigate your architectural journey confidently by providing insights into the various professionals, such as architects, building designers, draftspersons, interior design architects, and interior designers, each offering unique skills and cost considerations for your project.
Embracing modern home design trends, such as clean lines, neutral colours, and uncluttered spaces, we create an atmosphere of calm and simplicity that resonates with your distinct character. Whether you gravitate towards minimalist styles or bold statements, we translate your vision into a modern home that truly represents you.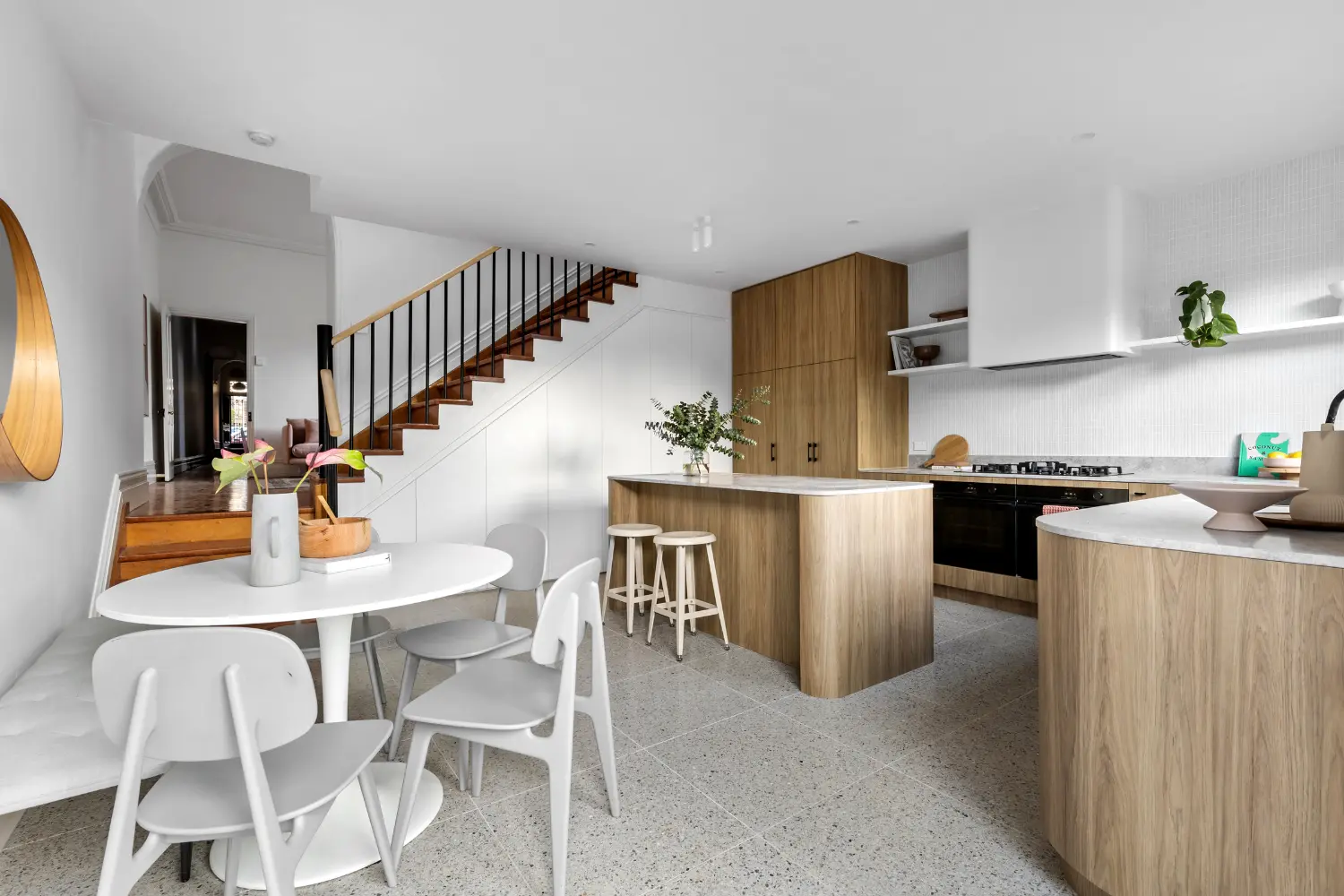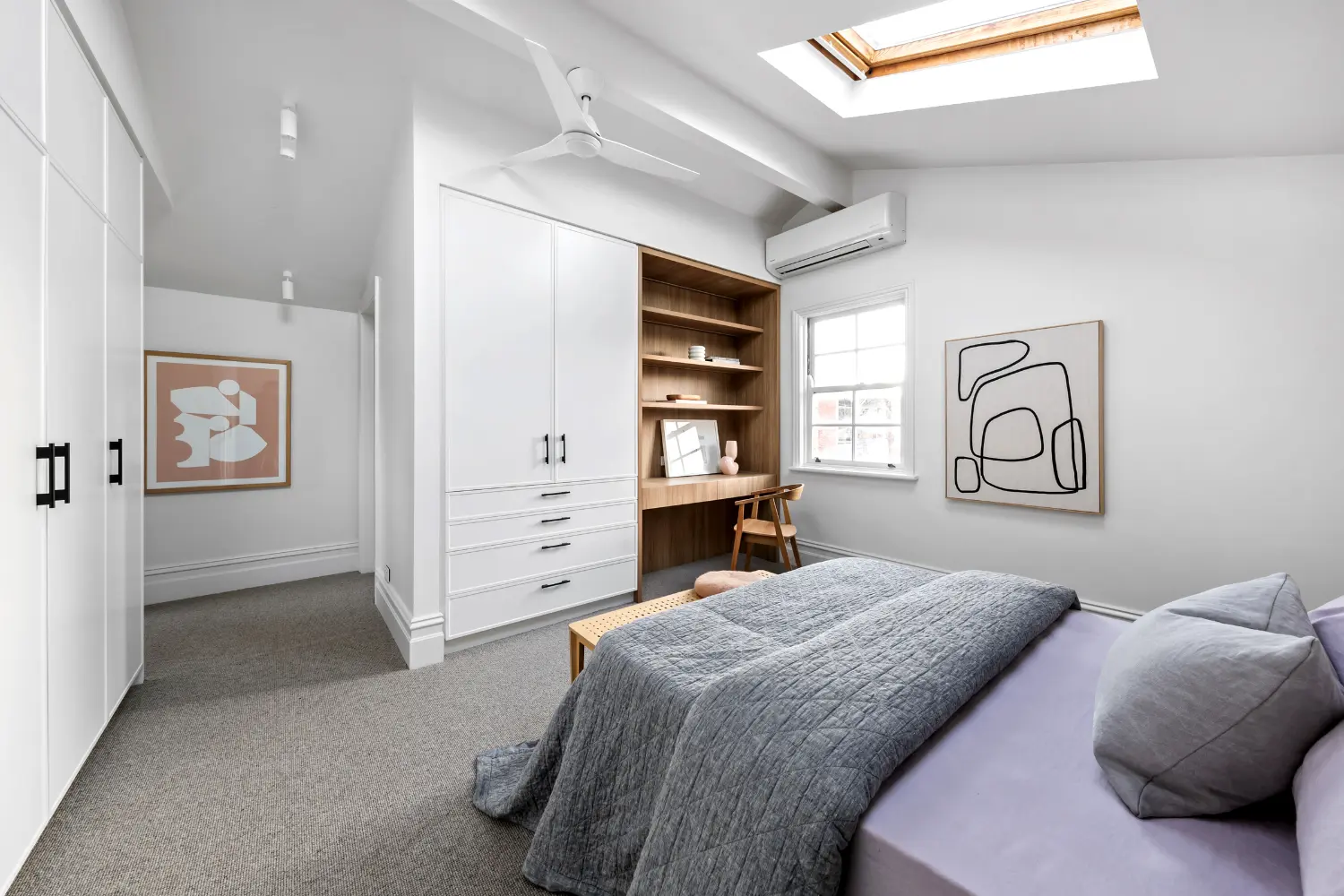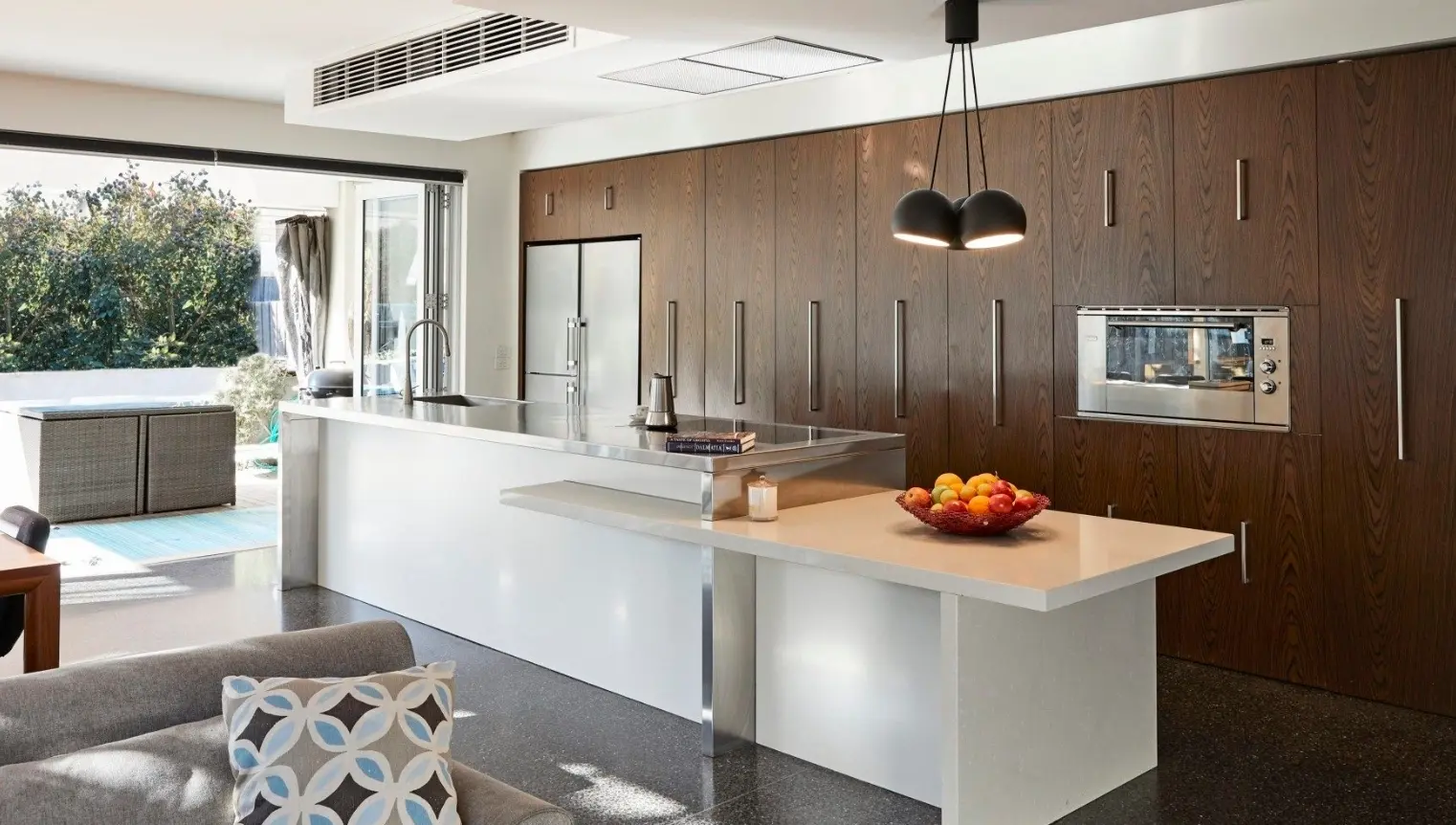 Sustainable Living Spaces
We take a holistic approach when building a home, with sustainability as one of our core values. Our team specialises in integrating eco-friendly features into your modern home throughout every stage of the building process. From the materials used in its construction to passive design strategies, we create homes with minimal environmental impact that can lower energy expenses and help look after the planet.
Functional and Adaptable House Plans
As our lifestyles evolve, so do our household needs. Our design approach centres around creating functional and modern layouts that enhance the way you live. From open-concept living areas to versatile multipurpose rooms that can transform to accommodate various activities, we prioritise functionality along with aesthetics, understanding the importance of a home that can keep up with the adaptable nature of our lives with spaces that can seamlessly adjust to your needs.
Building for Longevity
We don't just build houses; we build forever homes that last. A home should stand the test of time in terms of style and structural integrity. We are committed to creating high-end homes that boast top-notch craftsmanship and design. Using high-quality and sustainable materials and collaborating with skilled tradesmen, we homes that embody the contemporary aesthetics you want and stand strong against the tests of time.
Ready to Build Your Own Modern Home?
If living in a modern and purpose-built home sounds good to you, reach out to us for a consultation. Our team is based in Inner West Melbourne and has decades of experience constructing homes across Melbourne. We can help turn your vision of a modern and sustainable home into a reality. Contact us by email at hello@d3built.com.au or by phone at 03 9068 7582.